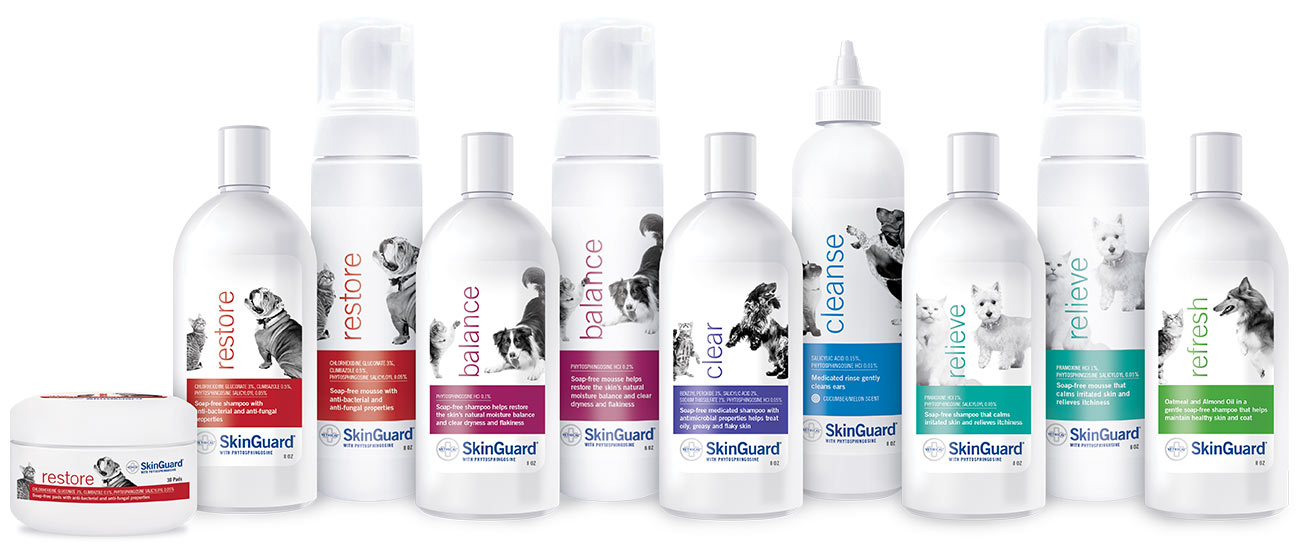 Advanced skin cleansing and care from the experts in canine and feline dermatology.
Soap-free shampoos and solutions that soothe, moisturize and protect.
Regular soapy shampoos and cleansers can dry and irritate your pet's skin.
When you wash your pet's skin and hair with some soapy shampoos and cleansers, you may be washing away a lot more than dirt. Many contain harsh ingredients that can strip away the skin's natural protectants, leaving your pet's skin dry, itchy and vulnerable to irritants and even infection. Vethical® SkinGuard® solutions are soap-free, with gentle yet effective cleansers that respect and restore the skin's natural moisture balance.
The result is therapeutic solutions that don't just clean (and smell great!), but soothe, protect and help maintain your pet's skin health.
Vethical products are proven, fully tested and guaranteed. They are selected by our Pharmacy Committee and approved by our Medical Advisory Board.

Trademarks belong to their respective brand owners.